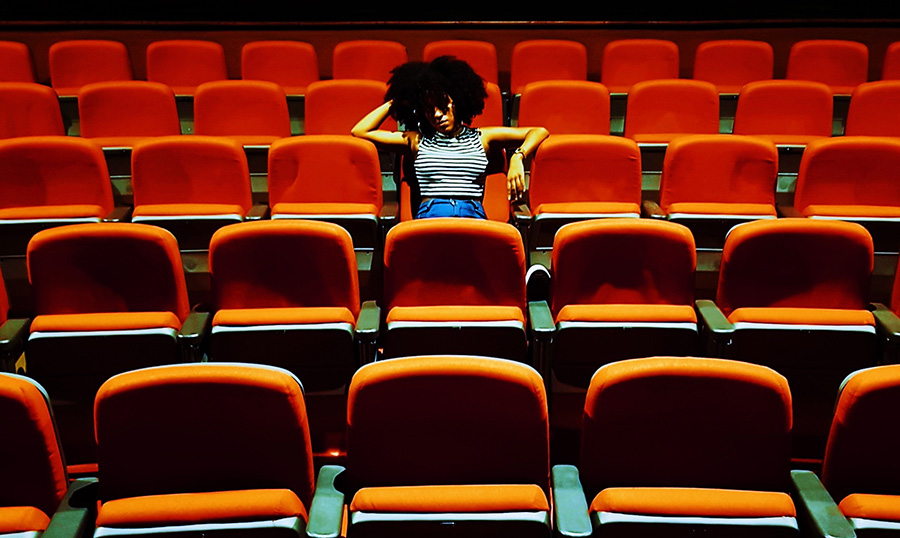 03. Digital strategy for performers and show biz professionals
How to plan for social media and web success to support your showbiz career whether you are a dancer, actor, singer, writer, director or circus director
Now that you are on board with the idea of taking care of your personal brand, let's look at how to do it. Let's start from the beginning, with the overall digital strategy. This is kind of high-level, so we'll look a the whole shebang and we'll dive into the specifics in the following blog posts.

Ready? Let's get it on!

First, let me repeat the "One Truth" (patent pending): You are your own company, your name is your brand and your craft is your product.

The One Truth is fundamental and you always have to remember it. It defines everything and it should inform everything you publicly do online. Your strategy will have to take care of all that.

Here is the digital strategy for the modern performer in all its glory:

Define your product
Pick an audience
Pick the channels
Create your brand
Plan
Do it
Monitor results
Tweak and repeat
Let's look at what these points mean. In the following posts, I will dig deep into every single one of them.

1. Define your product
The very first thing you need to do is define
and positioning your product. What is it that you do? What do you have to offer? What do you have that others don't have? In other words: what can I get by following you that I want as a follower? And why should I follow you instead of someone else?

2. Pick an audience
Now that you know what you want to sell, you have to think about the audience. Who are you targeting? "Everyone" is not an answer. Deciding who is your target is important because it will influence the way you will talk about yourself. Are you targeting professionals at your level? Aspiring professionals? Students? Amateurs? The general public?

3. Pick the channels
Now that you decides what you want to sell and who do you want to sell it to, you have to pick the channel mix: social media profiles, website, blogging. Which social media channels should you curate? Twitter and Instagram are the most obvious at the time I'm writing. Do you need a simple showcase website, a blog or both? What else?

4. Create your brand
There's a million ways you can say something. And a million ways you can take a picture. What is your brand like? You have to choose a tone of voice )and a visual style that represents it visually) and stick to it.

5. Plan
Digital marketing is not like doing social media in your personal life. You have to plan in advance what kind of content you are going to produce, including picking the frequency you want to maintain. Nothing is more negative than lack of constance. So, pick your frequence, have a calendar, be ready. At this stage you will also have to decide how to deal with comments and connections. This will also make point 6 and way 7 easier.

6. Do it
Stick to the plan and produce the content you decided you want to produce in point 5, using the tone and style you defined in point 4, then distribute it on the channels picked in point 3. Remember that you are creating for the audience picked in point 2 and that your message should always kinda tie to the core product you defined in point 1. This is also about creating connections and replying to comments.

7. Monitor results
How is your content performing? What works best? And what does "works best" even mean? Likes are different than comments and a YouTube channel is different from an Instagram account. So, know what you need to check, then check a keep track of results.

8. Tweak and repeat
Think about your results. What do they tell you? Pick what works, change what doesn't work. Test, check, repeat.

As you can see, there's a lot to do. This is why I wrote that it requires a ton of work. Because, heck, it really does! But if you are not that lucky one in a million who reaches visibility by random chance, then you don't have that much of a choice.

But don't worry! While planning and strategizing might seem dire at points, it's also energising and amazing. This is you, your future, your dream. I can assure you that, if you apply some discipline, it will give you loads.

Let's start with looking at those 8 points in detail. One post each.

Next up: Step #1 – Define your product